From a small local tour operator to the mission of contributing the tourism of our country
It was a tough but very exciting journey since our company was founded. Until now, we're confident to say that travelers who came to us as guests all left as friends. To get where we are today, we put the service on top of priority and try to make the experiences as engaging and authentic as possible.
By focusing on the small size group and private, we wins your heart by our care and love. We try to make sure that every guest is cared and entertained. From the Boomer, Gen X, Millenial to Gen Z, all who come to us will surely have a good time.
And here is the greatest news we have this month: the 2019 Certificate Of Excellence from TripAdvisor, the world's biggest traveling reviews.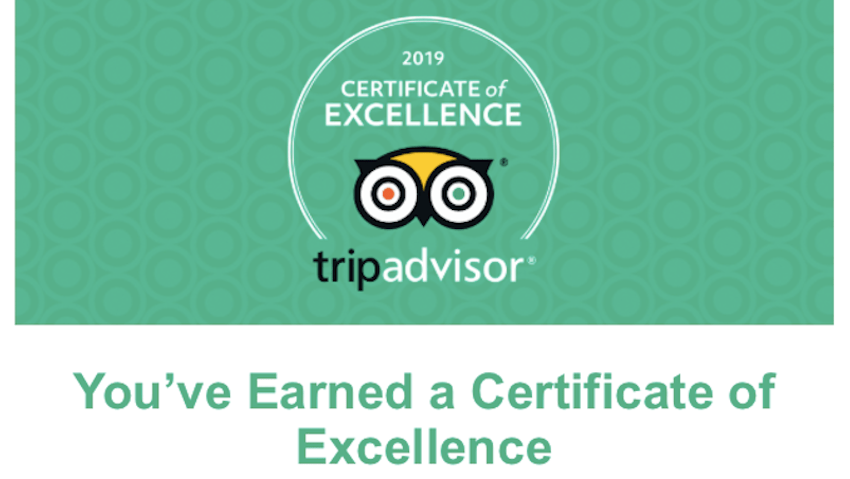 Honor, yet humble to be recognized as the top choices from travelers
This glory belongs to all of my guests and the whole team of Saigon Kiss Tours
I would like to express my warmest appreciation for all the team mates that I have at our company. From the back office members to all my local guides and also our valued guests that have joined our tours so far. We couldn't had this honor if guests hasn't chose us and take time to leave us 5 stars review. We couldn't achieved it without the hard work of the whole team Saigon Kiss Tours. It's your valuable contributions that make us great day by day.
So today, I send this Certificate of Excellence to all of you. It's not one person but the whole team that earn the trust and love from guests.
This also remind us to maintain the quality of our service
In the joy that we have, the certificate also reminds us that we keep our promise for the quality of service we provide. There's so much more things to accomplish and we still have a long way to go.
Thank you again for all of our valuable guests for spending time to write for us. And Thank you again the whole team of Saigon Kiss Tours for your contribution.
Kissie,
Natalie Vo